The page has moved,
click here to visit the new page
if you are not automatically redirected
Responsible Food Safety Course for Food Handlers
The PSCC Food Safety for Handlers Course can be used to meet the demonstration of knowledge requirement. Upon completion of the course, you can print a food handler certificate of completion from Professional Server Certification Corp. You will also receive a food handler card in the mail. Although the training is not required, having your food handler card will provide quick demonstration of knowledge to any food safety inspector.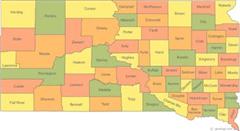 Related Courses for South Dakota: